32 INCH ROUND HIGH TOP TABLES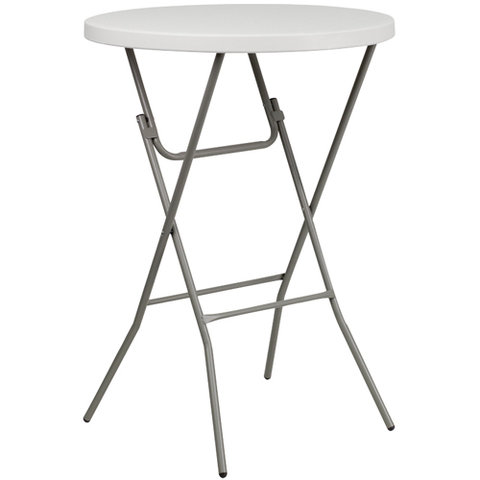 Description
these tables will require table cloth
Introducing our 32 inch round high top tables, perfect for any event or gathering. These tables are made with high-quality materials and are designed to provide a sturdy and durable surface for your guests to enjoy. The compact size of these tables makes them ideal for smaller spaces and can easily be arranged to suit your specific needs.
The sleek and modern design of these tables will add a touch of elegance to any event, whether it be a wedding, corporate event, or casual get-together. The tabletop is made from a high-quality material that is easy to clean and maintain, ensuring that your table will look great for years to come.
The sturdy base of these tables provides excellent stability, so you won't have to worry about wobbling or tipping. The adjustable height feature allows you to easily customize the table to your desired height, making it perfect for both standing and seated events.
Overall, our 32 inch round high top tables are a great addition to any event or space. They are versatile, durable, and stylish, making them the perfect choice for any occasion.
© maineventsportsonair All rights reserved