5 FT ROUND BLACK SPANDEX TABLE CLOTHES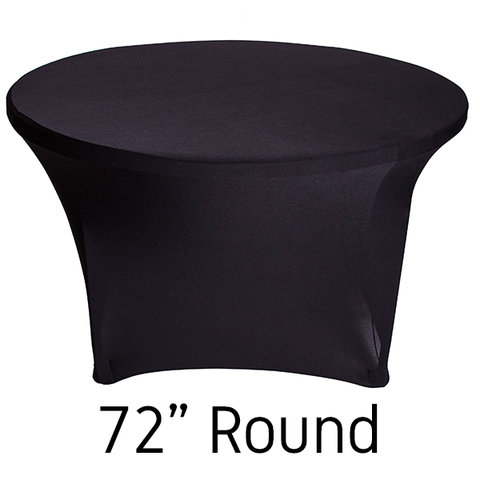 Description
Our 5 FT ROUND BLACK SPANDEX TABLE CLOTHES are the perfect addition to any event or occasion. Made from high-quality spandex material, these tablecloths are stretchy and durable, ensuring a snug fit on your table. The black color provides a classic and elegant look, making it versatile for any theme or decor.
These tablecloths are easy to clean and maintain, as they are machine-washable and wrinkle-resistant. They are also easy to install, simply stretch the cloth over the table and let it drape down evenly on all sides. The spandex material ensures that the tablecloth stays in place and doesn't slip or slide around.
Ideal for use at weddings, banquets, trade shows, or any other event where you want to create a polished and professional look. Our 5 FT ROUND BLACK SPANDEX TABLE CLOTHES are a must-have for anyone looking to elevate their event decor.