5 FT ROUND WHITE SPANDEX TABLE CLOTHES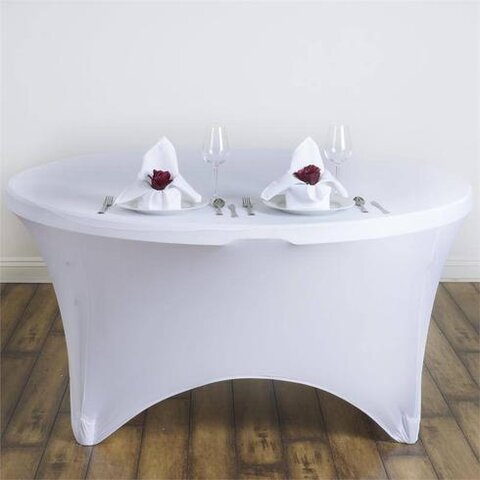 Description
Introducing our 5 FT ROUND WHITE SPANDEX TABLE CLOTHES - the perfect addition to your event decor! Made from high-quality spandex material, these tablecloths are designed to fit snugly over standard 5 ft round tables, providing a sleek and polished look.
The stretchy fabric allows for easy installation and removal, while also ensuring a wrinkle-free finish. The white color adds a touch of elegance to any event, making it perfect for weddings, formal dinners, corporate events, and more.
Not only do these tablecloths look great, but they are also easy to clean and maintain. Simply toss them in the washing machine and they'll be ready for your next event.
Invest in our 5 FT ROUND WHITE SPANDEX TABLE CLOTHES and elevate the look of your event space with ease.