60 inch Round Tables Seats 8 -10 Guests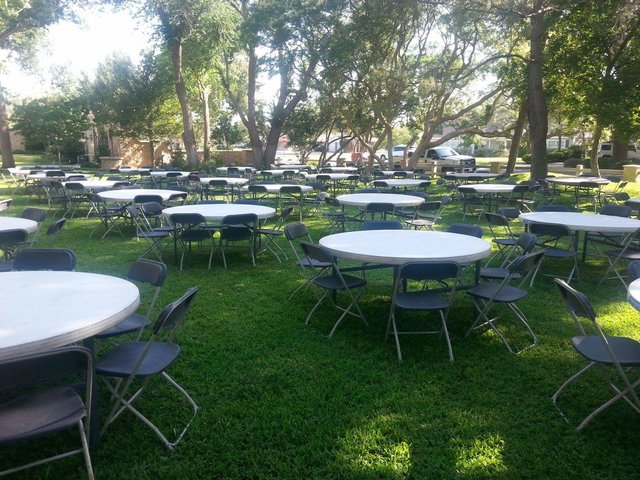 Description
Looking for a versatile and stylish table that can accommodate a large group of people? Look no further than our 60 inch round tables! With a diameter of 5 feet, these tables provide ample space for up to 8 guests to comfortably sit and enjoy a meal or conversation.
Crafted from high-quality materials, our 60 inch round tables are sturdy and durable, making them perfect for both indoor and outdoor use. The sleek and modern design of these tables is sure to complement any decor, while the smooth surface makes them easy to clean and maintain.
Whether you're hosting a family dinner, a corporate event, or a wedding reception, our 60 inch round tables are the perfect solution for your seating needs. So why wait? Order yours today and start enjoying the convenience and style of these versatile tables!
© maineventsportsonair All rights reserved