8 FT LONG WHITE SPANDEX TABLE CLOTHES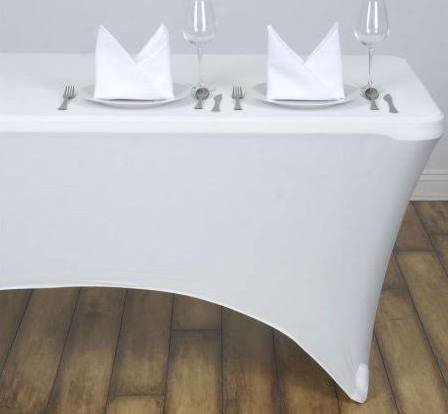 Description
Looking for a tablecloth that will add a touch of elegance to your event? Look no further than our 8 FT LONG WHITE SPANDEX TABLE CLOTHES. Made from high-quality spandex material, these tablecloths are stretchy, durable, and easy to clean, making them the perfect addition to any event.
Measuring 8 feet long, these tablecloths are designed to fit most standard-sized tables, and the sleek white color is sure to complement any decor. Whether you're hosting a wedding, corporate event, or any other special occasion, our spandex tablecloths will help create a polished and professional look that your guests will love.
So why wait? Add our 8 FT LONG WHITE SPANDEX TABLE CLOTHES to your event today and elevate your decor to the next level!