Axe Throw Inflatable Double Game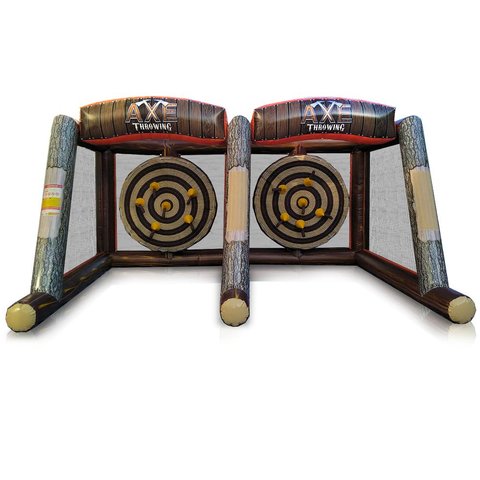 Description
Introducing the ultimate test of skill and accuracy - the Axe Throw Double Game! This exciting game features two targets, allowing two players to compete head-to-head in a thrilling axe-throwing battle. Each target is made of high-quality materials to ensure durability and longevity, and is designed to withstand the impact of the inflateable axes.
The Axe Throw Double Game is perfect for outdoor events, parties, and gatherings with friends and family. Whether you're a seasoned axe-throwing pro or a beginner, this game is sure to provide hours of fun and entertainment. The game is easy to set up and comes with everything you need to get started, including two targets and 2 sets of inflateable axes.
So why wait? Gather your friends and family and get ready for an epic axe-throwing showdown with the Axe Throw Double Game!
© maineventsportsonair All rights reserved