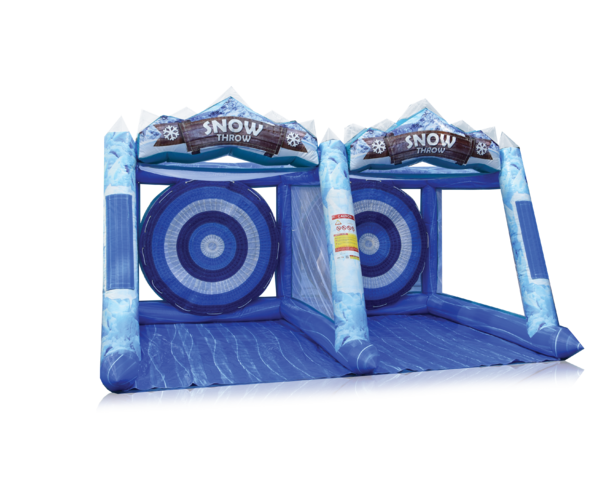 Setup Area: 15 x 20
Age Group: 9 to adults
Description
Introducing the Axe Throw Snow, the ultimate winter adventure for thrill-seekers and axe enthusiasts alike. This exhilarating activity combines the ancient art of axe throwing with the snowy landscape, creating an unforgettable experience like no other.
Picture yourself standing amidst a winter wonderland, surrounded by towering snow-capped trees and crisp mountain air. With a firm grip on the axe, you'll unleash your inner lumberjack as you hurl it towards the target, aiming for that satisfying thud as it embeds itself into the snow. The rush of adrenaline and the sense of accomplishment are unparalleled.
Whether you're looking for a unique team-building activity, a memorable date idea, or simply a thrilling adventure with friends, the Axe Throw Snow is the perfect choice. It's an opportunity to bond, compete, and create lasting memories in a breathtaking winter setting.
Safety is our top priority, these are velcro axes, with velcro target.
Don't miss out on this extraordinary winter activity. Book your Axe Throw Snow adventure today and get ready to embrace the thrill of axe throwing in the snow!