Bouncy Boxing Inflatable Jumper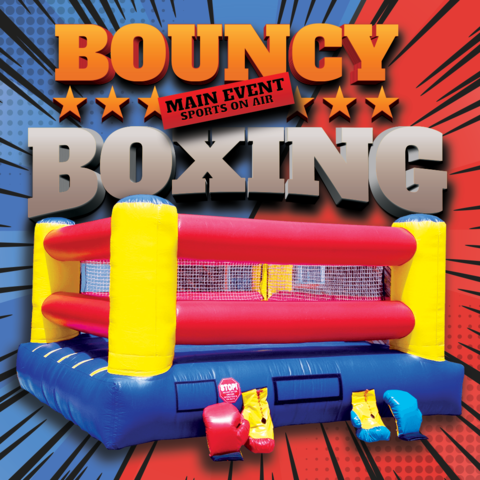 Description
Looking for an inflatable backyard game that combines the excitement of boxing with the joy of bouncing? Discover the fun with our Bouncy Boxing Inflatable Game, the perfect entertainment option for parties, carnivals, and various events!
In this thrilling game, two players step onto a bouncy inflatable platform while wearing oversized boxing gloves and protective headgear. With the objective of knocking down their opponent, participants can showcase their boxing skills while enjoying the dynamic and buoyant surface beneath them.
Designed to provide endless fun for both kids and adults, Bouncy Boxing is versatile and can be enjoyed both indoors and outdoors. The inflatable platform is constructed from durable and high-quality materials, ensuring safety and longevity for countless matches. The oversized gloves and headgear are also crafted with premium materials, offering comfort and protection throughout the game.
Hosting an event with Bouncy Boxing guarantees an unforgettable experience for your guests. Not only does it encourage physical activity and fitness, but it also fosters social interaction and friendly competition. Prepare for hours of entertainment and engagement as your guests bounce and box their way to victory.
Don't miss the opportunity to elevate your next event with the excitement of Bouncy Boxing, a must-have inflatable backyard game. Create lasting memories and provide an experience your guests will cherish. Book your rental today and let the bouncing and boxing adventures begin!