Dazzling Bounce House Combo with Dry Slide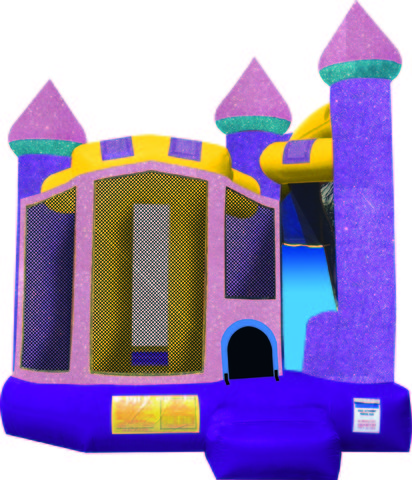 Description
Make way for the ultimate party sensation that will captivate your guests from start to finish! Introducing our enchanting Dazzling Bounce House Combo with Dry Slide!
Designed with girls in mind, this extraordinary inflatable combo offers an array of thrilling activities to keep everyone entertained. Step into the spacious bounce house area, where jumping, bouncing, and games await. Unleash your inner adventurer as you conquer the exhilarating dry slide, adding an extra dose of excitement to the mix.
The Dazzling Bounce House Combo with Dry Slide is a crowd-pleaser for all occasions, from unforgettable birthday parties to corporate gatherings. Crafted from top-quality materials, this combo is built to withstand even the most spirited play, ensuring countless hours of joy and laughter for your guests.
Attention gated-yard owners: To accommodate this magnificent game, a minimum 5 ft wide gate is required for a seamless fit.
Don't miss out on the magic! Elevate your next event with the Dazzling Bounce House Combo with Dry Slide and create cherished memories that will endure for a lifetime!
* Note: If being used in a fenced-in area, a gate opening of at least 5 feet wide is required.