Double Basketball Jam Inflatable Bounce Game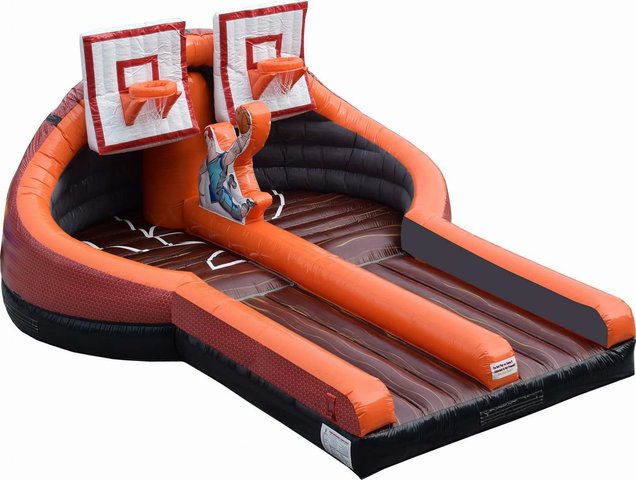 Description
Prepare for an epic basketball showdown right in your own backyard with our exhilarating Double Basketball Jam Inflatable Bounce Game!
This incredible game takes the basketball experience to new heights by allowing two players to shoot hoops and dunk simultaneously, creating an atmosphere of friendly competition and endless excitement. It's the ultimate addition to any party or gathering that guarantees non-stop fun for everyone involved.
Built with durability in mind, our Double Basketball Jam Inflatable Bounce Game ensures a sturdy and reliable structure that can withstand even the most intense slam dunks. The game is designed for easy setup, allowing you to quickly assemble and start playing in no time. Its vibrant colors and engaging design add a visually captivating element to your backyard, making it an instant focal point for all your guests.
Why settle for ordinary backyard games when you can elevate your gathering with the electrifying action of Double Basketball Jam? Challenge your family and friends to test their basketball skills, engage in friendly competition, and create unforgettable memories that will be talked about for years to come.
Whether you're hosting a birthday party, a neighborhood barbecue, or simply a weekend get-together, our Double Basketball Jam Inflatable Bounce Game guarantees hours of entertainment and laughter. It's the ultimate attraction that will keep guests of all ages engaged and enthralled throughout the event.
Don't miss out on the opportunity to transform your backyard into a thrilling basketball arena. Order your Double Basketball Jam Inflatable Bounce Game today and get ready to unleash your inner MVP!