Football, Basketball, Tug A War Inflatable Game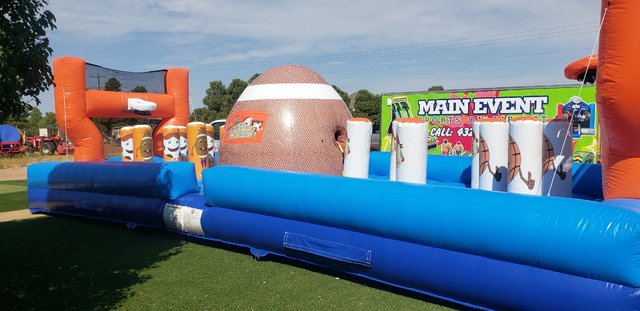 Description
Looking for a fun and engaging way to get some exercise with your friends or family? Look no further than our Football/Basketball Tug-A-War game! This exciting game combines the thrill of team sports with the challenge of a classic tug-of-war match.
With a sturdy rope and two teams of players, you'll be able to test your strength and coordination as you try to pull the opposing team across the line. Whether you're a football fan or a basketball enthusiast, this game is sure to get your heart pumping and your competitive spirit soaring.
So why wait? Gather your friends and family and get ready for some serious fun with our Football/Basketball Tug-A-War game!
* This game requires an 8 foot wide gate entrance if going in a fenced in area.