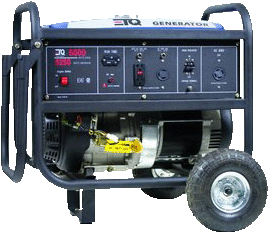 Description
Looking for a powerful and reliable generator that can handle all your inflatable needs? Look no further than our Generator 8750 WATTS. With a peak output of 8750 watts and a running output of 7000 watts, this generator is perfect for powering your jumpers during your outdoor activities.
Whether you need a reliable backup power source for your home or a powerful generator for your job site, our Generator 8750 WATTS has you covered.
This generator can only be used to hook up to 2 jumpers at a time.