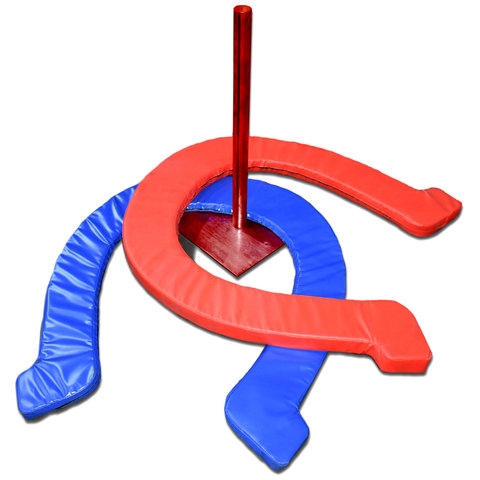 Description
Introducing our Giant Horseshoes Game set, perfect for outdoor gatherings and events! These oversized horseshoes are made with durable materials that can withstand the rigors of outdoor play. Each set includes four horseshoes, two stakes, and a convenient carrying case for easy transport and storage.The Giant Horseshoes Game is easy to set up and can be played by all ages.
Simply place the stakes in the ground and toss the horseshoes towards them, trying to get as close as possible without touching the stake. The first player or team to reach 21 points wins!
Our Giant Horseshoes Game set is perfect for backyard barbecues, family reunions, picnics, and more. It's a great way to get everyone outside and active, while enjoying some friendly competition. Order your set today and start creating memories that will last a lifetime!