Hungry Hippo Inflatable Game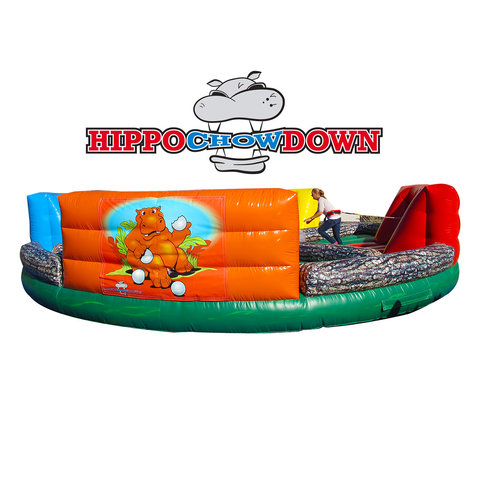 Description
4 PEOPLE ATTACHED TO BUNGEE CORD TRY TO COLLECT MORE BALLS FROM CENTER OF GAME
Introducing the Hungry Hippo, the ultimate feeding solution for your little ones! This innovative product is designed to make mealtime fun and stress-free for both parents and kids. The Hungry Hippo features a unique design that encourages self-feeding and helps develop fine motor skills. Its large capacity allows for ample food storage, reducing the need for constant refills.
The Hungry Hippo is made from high-quality, food-grade materials that are safe for your child to use. Its sturdy construction ensures that it will withstand the wear and tear of daily use, making it a reliable addition to your mealtime routine. The Hungry Hippo is also easy to clean, simply wash it with soap and water or toss it in the dishwasher for hassle-free cleaning.
With its fun and engaging design, the Hungry Hippo is sure to become your child's favorite mealtime companion. It's perfect for use at home, on-the-go, or even at daycare. Say goodbye to mealtime battles and hello to stress-free feeding with the Hungry Hippo!