Jacobs Ladder Inflatable Game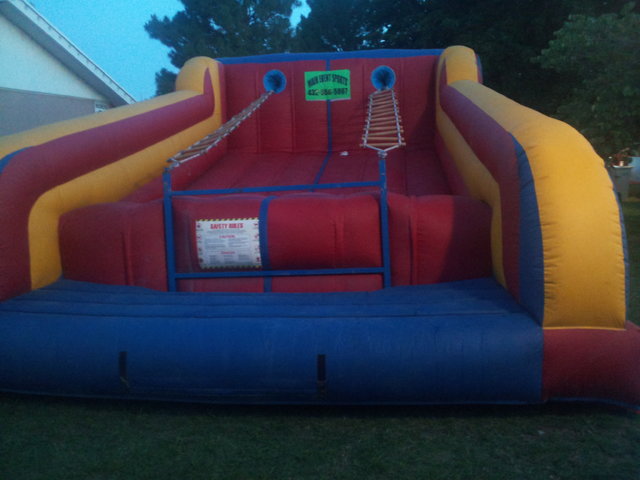 Description
Introducing the ultimate backyard game for those who love a challenge - the Inflatable Jacob's Ladder! This exciting game is designed for two players who must work together to reach the top of the ladder.
The objective of the game is simple - climb the ladder and reach the top before your opponent does. However, getting to the top is easier said than done, as you must use your body to maintain balance while climbing up the ladder's rungs. With every step, the ladder swings and tilts, making it a fun and challenging experience that requires skill, coordination, and teamwork.
Constructed from durable, high-quality materials, this inflatable game is built to last and can be used both indoors and outdoors. The ladder inflates quickly and easily, and the compact size makes it perfect for small backyards or play areas.
This Inflatable Jacob's Ladder is ideal for children and adults alike, making it a perfect addition to family gatherings, birthday parties, or backyard BBQs. It promotes healthy competition and encourages players to work together, making it a great way to build teamwork skills and improve balance and coordination.
So why wait? Bring the fun and excitement of the Inflatable Jacob's Ladder to your backyard today and challenge your friends and family to an unforgettable climbing experience!