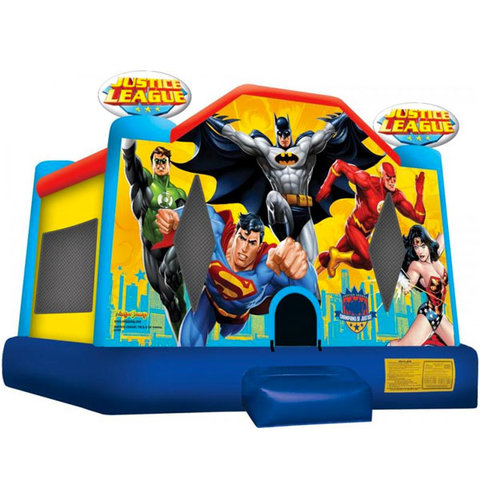 JUSTICE LEAGUE COMBO
ALL OF THE JUSTICE LEAGUE SUPER HEROES CAN COME TO YOUR PARTY IN ONE JUMPER. ALL KIDS LOVE THIS ONE AS BOTH BOYS AND GIRLS LIKE THIS ONE. GAME HAS A JUMPER , CLIMB, SLIDE AND PLACE TO PLAY BASKETBALL INSIDE.

THIS GAME IS 25 X 25 AND 15FT TALL. IF GOING IN GATED YARD GATE MUST BE 7 FT WIDE FOR IT TO GO THROUGH.