Kick Darts Inflatable Game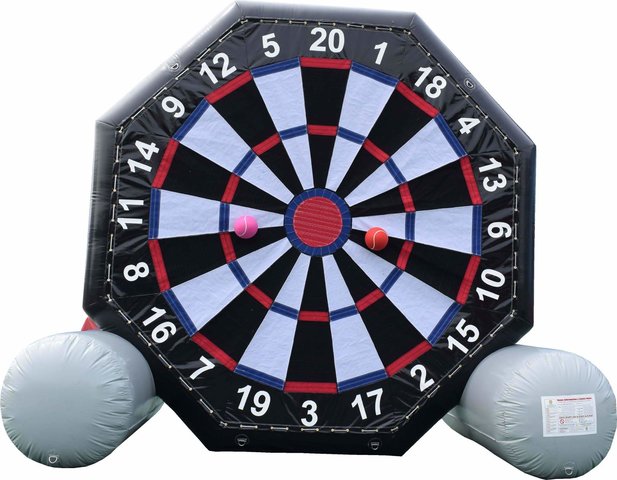 Description
KICK THE VELCRO DARTS TO SCORE POINTS GREAT GAME FOR TEENS AND YOUNG ADULTS
Kick darts is a fun and exciting game that combines the skills of soccer and darts. The game is played with a large inflatable dartboard that is placed on the ground and players take turns kicking a soccer ball at the board to score points.
The board is divided into different sections, each with its own point value, just like a traditional dartboard. Players can aim for the bullseye, the high-scoring sections, or strategically aim for areas where their opponents have already scored to try and knock them out of the lead.
Kick darts is a great game for people of all ages and skill levels. It can be played indoors or outdoors and is perfect for parties, family gatherings, or just a fun day out with friends. It's a great way to improve your soccer skills while also having fun and getting some exercise.
So if you're looking for a new and exciting game to play, give kick darts a try. It's sure to provide hours of entertainment and friendly competition.