Mechanical Bull Inflatable Ride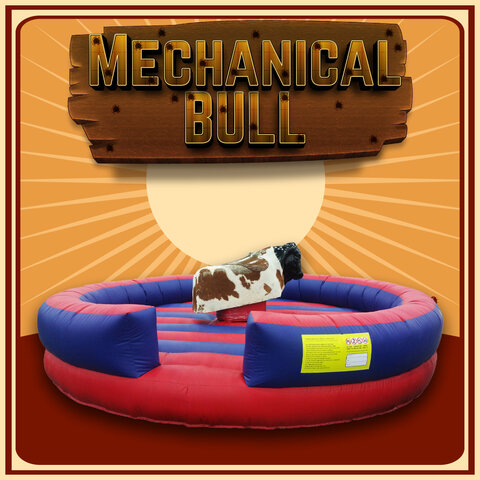 Description
Cowboy up, this is one of the most exciting games that we operate. This game is for kids and adults of all ages. Our state-of-the-art mechanical bull is designed to provide a safe and exhilarating experience for riders of all ages and skill levels.Featuring a realistic bull design and advanced safety features, our mechanical bull is the perfect centerpiece for any event.
Whether you're hosting a corporate event, birthday party, or backyard barbecue, our mechanical bull will provide hours of entertainment and excitement for your guests.Our experienced operators will ensure that riders are safely bucked and spun, providing a thrilling and unforgettable experience.
So why wait? Book our mechanical bull today and take your event to the next level!
*The weight limit for the game is 250 lbs. Please obey all posted safety signs. This game also has only one person at a time. The size of the game is an 18 ft round diameter. One of our staff stays and operates the game.