Money Machine Inflatable Game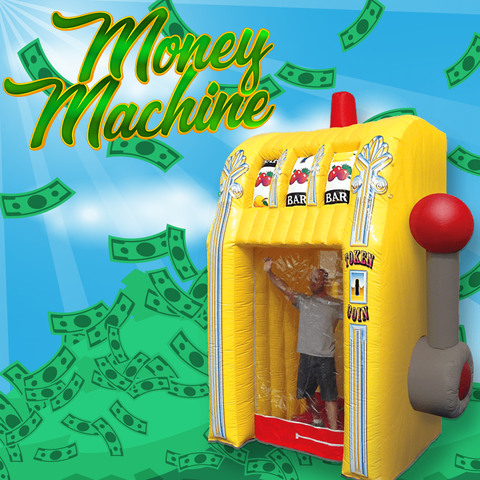 Description
Are you looking for an exciting way to add some fun to your next event? Look no further than the Money Machine! This inflatable game is sure to get the party started and provide hours of entertainment for everyone in attendance.Fill up the Money Machine with fake money or prizes on paper slides and watch as players step inside and turn it on for 10 seconds. The goal? To catch as much as they can before time runs out! It's like a real-life money tornado, and it's sure to get everyone's heart pumping with excitement.
Whether you're hosting a casino party, prom night, graduation night, or any other corporate event, the Money Machine is the perfect addition. It's a great way to get people interacting and having fun, and it's sure to be a hit with guests of all ages.
And the best part? The Money Machine can make excitement happen immediately. As soon as it's turned on, the fun begins! So why wait? Order your Money Machine today and get ready to make your next event a huge success.
© maineventsportsonair All rights reserved