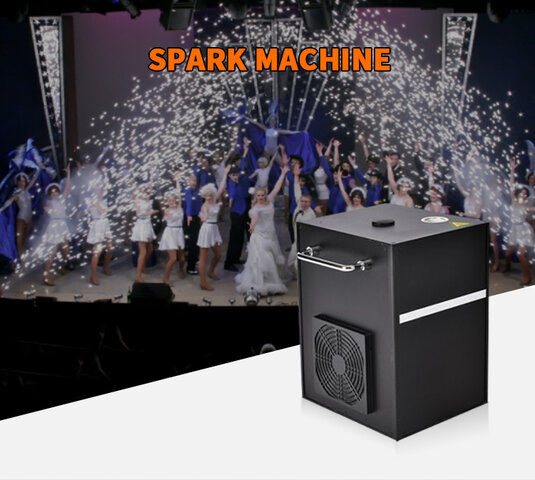 $100.00
Please call to reserve this item

Description
The sparks machine will bring our led dance floor to the next level. You can put one on every corner.
Introducing the SPARKS MACHINE, the ultimate tool for creating stunning visual effects and adding a touch of magic to your events and productions. This machine is designed to produce a shower of bright, colorful sparks that will leave your audience in awe.
The SPARKS MACHINE is easy to set up and use, making it perfect for both professionals and beginners. Simply load the machine with the special spark powder and plug it in to start the show. The machine is also equipped with a remote control, allowing you to adjust the intensity and duration of the sparks from a distance.
With its compact size and lightweight design, the SPARKS MACHINE is portable and can be easily transported from one event to another. It is ideal for use in concerts, festivals, weddings, corporate events, and any other occasion where you want to add a touch of excitement and magic.
The SPARKS MACHINE is safe to use and is compliant with all safety regulations. It is also environmentally friendly, producing no smoke or harmful chemicals.
Order your SPARKS MACHINE today and take your events to the next level with its stunning visual effects.