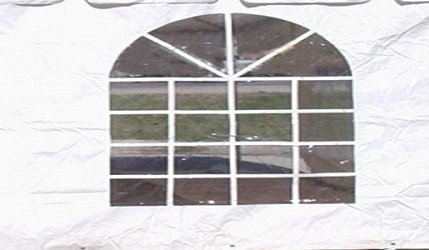 Description
Introducing our durable and versatile tent sidewalls, designed to enhance the functionality of your outdoor tent. Made from high-quality materials, these sidewalls are built to withstand the elements and provide optimal protection from wind, rain, and sun exposure.
Our tent sidewalls are available in a variety of sizes to fit your specific tent dimensions, and come in both solid and windowed options. The solid sidewalls provide complete privacy and protection, while the windowed sidewalls allow for natural light to enter the tent and provide a view of the surrounding area.
Each sidewall is easy to install and can be securely attached to the tent frame using the included hardware. Additionally, our sidewalls are designed to be interchangeable, so you can mix and match solid and windowed options to create a customized tent setup that meets your unique needs.
Whether you're hosting an outdoor event, camping trip, or trade show, our tent sidewalls are the perfect addition to your setup. With their durability, versatility, and ease of use, you can enjoy enhanced protection and functionality for years to come.