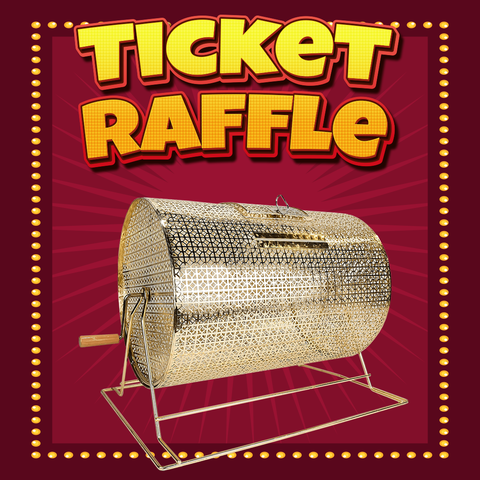 Description
Looking for a fun and exciting way to draw attention to your next event or fundraiser? Look no further than our Ticket Raffle Drum! This high-quality drum is perfect for raffles, drawings, and giveaways, and is sure to keep your guests engaged and entertained.
Crafted from durable materials, this raffle drum is built to last and can withstand frequent use. Its large size ensures that it can hold a large number of tickets or entries, while its smooth rotation ensures that every ticket has an equal chance of being selected.
Whether you're hosting a charity event, a school fundraiser, or a community gathering, our Ticket Raffle Drum is the perfect way to add an element of excitement and fun to your event. So why wait? Order yours today and get ready to make your next event a huge success!