Under The Knife Carnival Game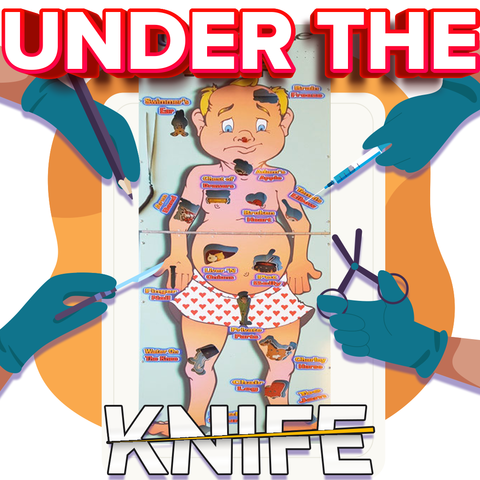 $100.00
Please call to reserve this item

Description
Introducing our captivating carnival game, Under The Knife! This version measures 5 feet long, offering a thrilling surgical simulation experience. Step into the shoes of a skilled surgeon as you embark on a journey filled with excitement and challenge.
Immerse yourself in the world of medical expertise with Under The Knife. Featuring realistic graphics and engaging gameplay, this game tests your steady hands and quick reflexes through a series of surgical procedures. From delicate heart surgeries to intricate brain operations, every decision you make and every procedure you follow can mean the difference between life and death for your patients.
Prepare for the adrenaline rush as you navigate through different difficulty levels, showcasing your surgical prowess. With a wide array of surgical tools at your disposal, you'll need to think fast and act precisely to save lives and emerge victorious. Are you ready to embrace the challenge and prove yourself as the finest surgeon in town? Unleash your skills and conquer the world of Under The Knife!