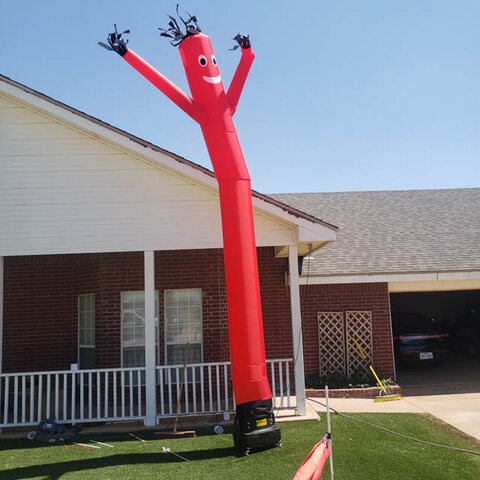 Description
Introducing the WIND DANCER, the ultimate outdoor decoration for your home or business! This beautiful kinetic sculpture is designed to gracefully dance in the wind, creating a mesmerizing display that will captivate all who see it.
Crafted from high-quality materials, the WIND DANCER is built to withstand the elements and last for years to come. Its unique design features a series of delicate metal petals that move and sway in the breeze, creating a stunning visual effect that is both calming and invigorating.
Whether you're looking to add a touch of elegance to your garden, patio, or storefront, the WIND DANCER is the perfect choice. Its sleek and modern design will complement any style of decor, while its durable construction ensures that it will remain a beautiful and functional addition to your space for years to come.So why wait? Bring the beauty of the WIND DANCER into your life today and experience the magic of kinetic art for yourself!
Introducing the Wind Dancer, the ultimate outdoor flagpole for displaying your patriotic spirit or advertising your business! Made from high-quality aluminum, this flagpole is designed to withstand even the harshest weather conditions, ensuring your flag stays flying high and proud all year round.
The Wind Dancer features a unique telescoping design, allowing you to easily adjust the height of the pole to suit your needs. With a maximum height of 20 feet, this flagpole is sure to make a statement wherever it's displayed.
Installation is a breeze thanks to the included ground sleeve and easy-to-follow instructions. And with its sleek, modern design, the Wind Dancer is sure to complement any outdoor space.
So whether you're looking to show your patriotism or promote your business, the Wind Dancer is the perfect choice for all your outdoor flagpole needs. Order yours today and start flying your flag with pride.
© maineventsportsonair All rights reserved