Wood Chair with White Seat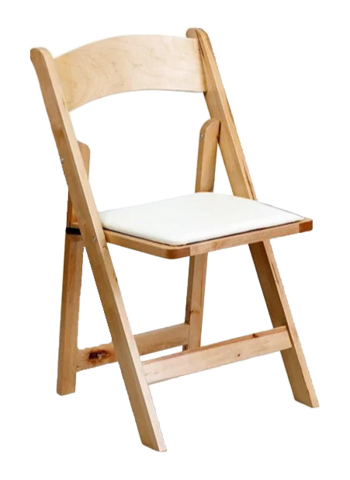 Description
Elevate the ambiance of your event with our exquisite Wood Chair with White Seat.
This wedding chair is a true gem, guaranteed to add a touch of sparkle to any occasion. Its unparalleled beauty and craftsmanship make it a one-of-a-kind addition to the Permian Basin.
Crafted from premium-quality wood, this chair boasts durability and longevity. The pristine white seat offers both comfort and elegance, creating a luxurious seating option for your guests. Whether it's a wedding, corporate event, or special celebration, this chair will enhance the aesthetic appeal and leave a lasting impression.
Maintaining the pristine condition of our Wood Chair with White Seat is a breeze, thanks to its easy-to-clean materials and resilient construction. Invest in this remarkable chair today and relish in the seamless blend of style and comfort it offers.
Bring forth a touch of elegance and sophistication to your space by ordering our exceptional Wood Chair with White Seat. Let its allure captivate your guests and make every moment truly memorable!