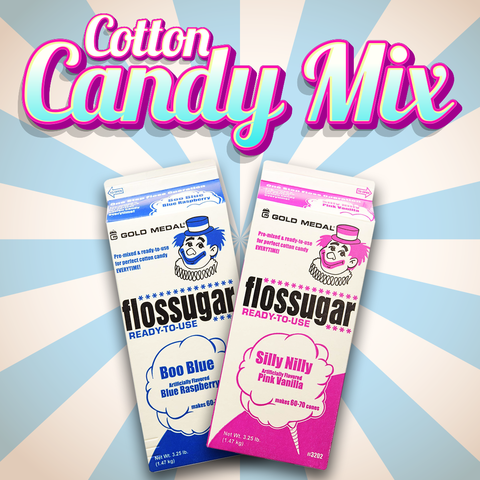 Description
EACH CONTAINER CAN MAKE AN ADDITIONAL 40 TO 50 COTTON CANDYS
Introducing our delicious Cotton Candy Mix, perfect for satisfying your sweet tooth cravings at any event or occasion! Our mix is made with high-quality sugar and food-grade flavorings, ensuring a mouth-watering taste that is sure to delight both kids and adults alike.
The Cotton Candy Mix is easy to use and can be used with any cotton candy machine. Simply pour the mix into the machine and watch as it transforms into fluffy, melt-in-your-mouth cotton candy in seconds. The mix comes in a variety of fun and vibrant colors, adding a pop of excitement to any party or event.
Our Cotton Candy Mix is perfect for birthday parties, carnivals, fairs, and other special events. It is also a great option for fundraisers and charity events, as it is a crowd-pleaser that is sure to attract attention and increase sales.
With our Cotton Candy Mix, you can provide your guests with a fun and delicious treat that will leave them wanting more. So why wait? Order your Cotton Candy Mix today and add a touch of sweetness to your next event!
Need the whole Cotton Candy Machine kit? We got that!